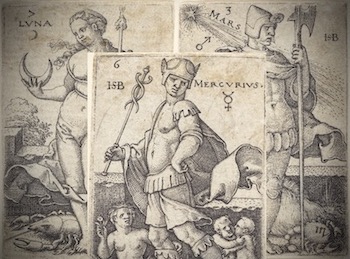 On this episode we discuss the first three of the seven theosophy-derived principles and their corresponding archetypes and planets. We read the Star of Azazel hymns dedicated to each archetype and then talk about some of their correspondences, what these seven mean to us personally, and much more.
This first part covers Moon/Linga sharîra, Mars/Kâma and Mercury/Buddhi.
The participants in the discussion are again fra Beshiira, fra Nefastos and sor Polyhymnia.
Podcast: Play in new window | Download
Subscribe: Apple Podcasts | Android | RSS